1. Make sure you have send-as permission on the mailbox from Admin center. 
2. Sign-in to Outlook web app (https://outlook.office365.com/owa) with your Office 365 account or open mailbox.
3. If its shared mailbox click on your name on top right corner of the screen and then select Open other users mailbox, type shared mailbox details. 
4. Navigate to the calendar and right-click the calendar you want to share. Select Share > Publish this calendar > Share this calendar as shown below: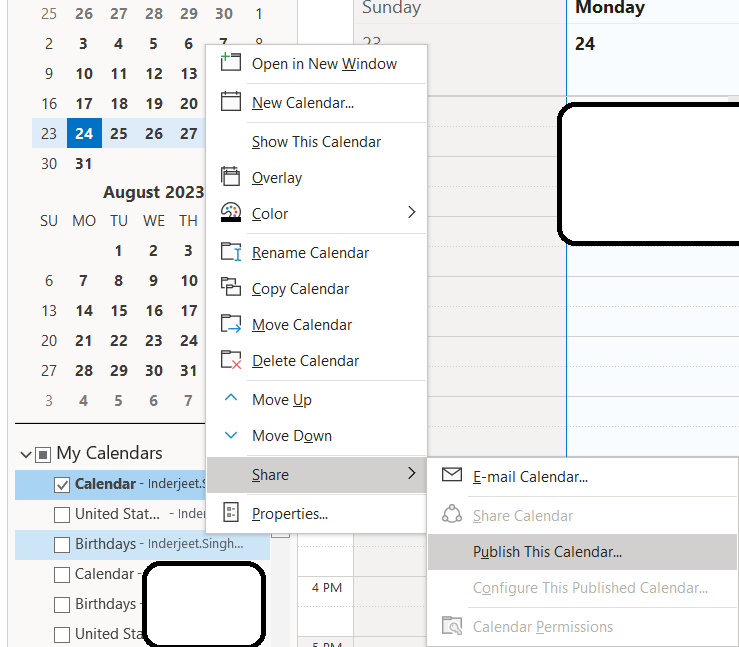 5. Now select Can view all details or any other option and select Publish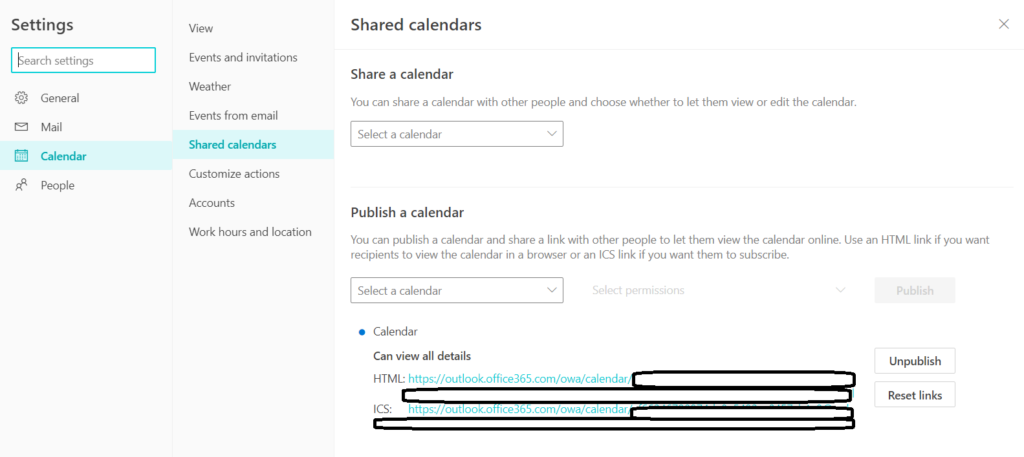 Now open the SharePoint page and add a script editor app. Add below code to the app. I have hidden the GUID in above screenshot.
<iframe src="https://outlook.office365.com/owa/calendar/SOMEGUID/calendar.html" height="400px" width="400px"></iframe>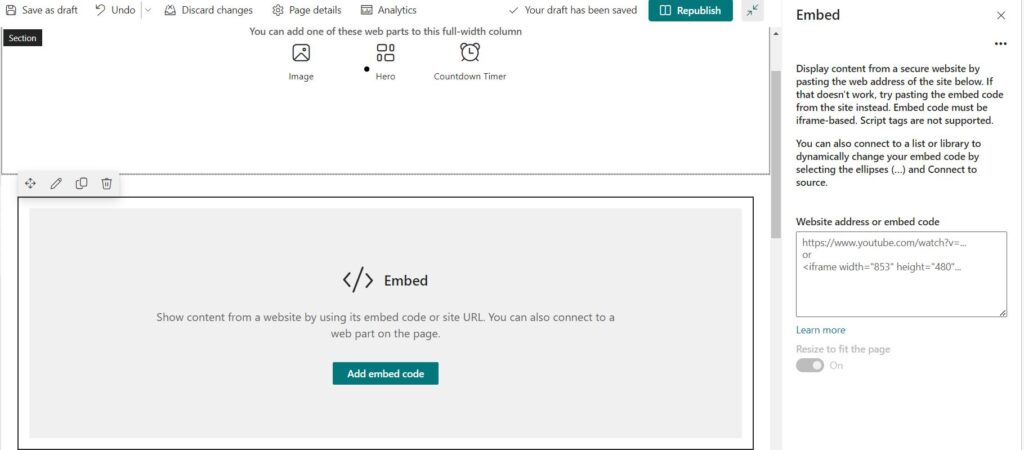 Thanks and Regards,
Inderjeet Singh Jaggi
Cloud Architect – Golden Five Consulting
Info@GoldenFive.net